Speed boats
Tugboats
The tug boats are consistently strong classroom teachers--they can hold their own in the water, chug-chugging along. Progress may be at a slower pace than the speedboats, but they are moving. Sometimes, they connect with a speedboat and they are off making waves, too. These teachers need our encouragement. They need to know we are with them on this voyage and together, we will exceed our goals.
Barges
These won't be your leaders of innovation, but school leaders must support the barges through their journey and continue to communicate the end goal. Connect the barge with a tugboat and now you might have some momentum.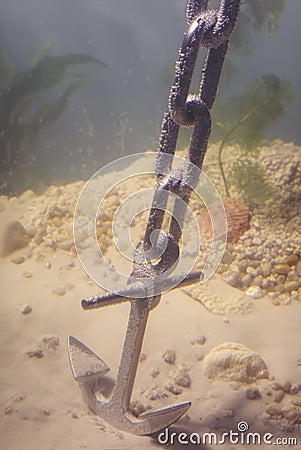 Anchors
A heavy, immovable weight stuck down into the depths. You aren't moving this one--and they're not afraid to tell you so. They've watched many things pass them by and they are content right where they are. Focus on ways keep all the other boats moving. Don't let them get pulled down by the anchor.
Teachers--which one are you? If you are not where you want to be, how might you change it?
School Leaders--how do you support each of these? Can you lift the anchors? How to you respond to your barges? How do you continue to fuel your speedboats?